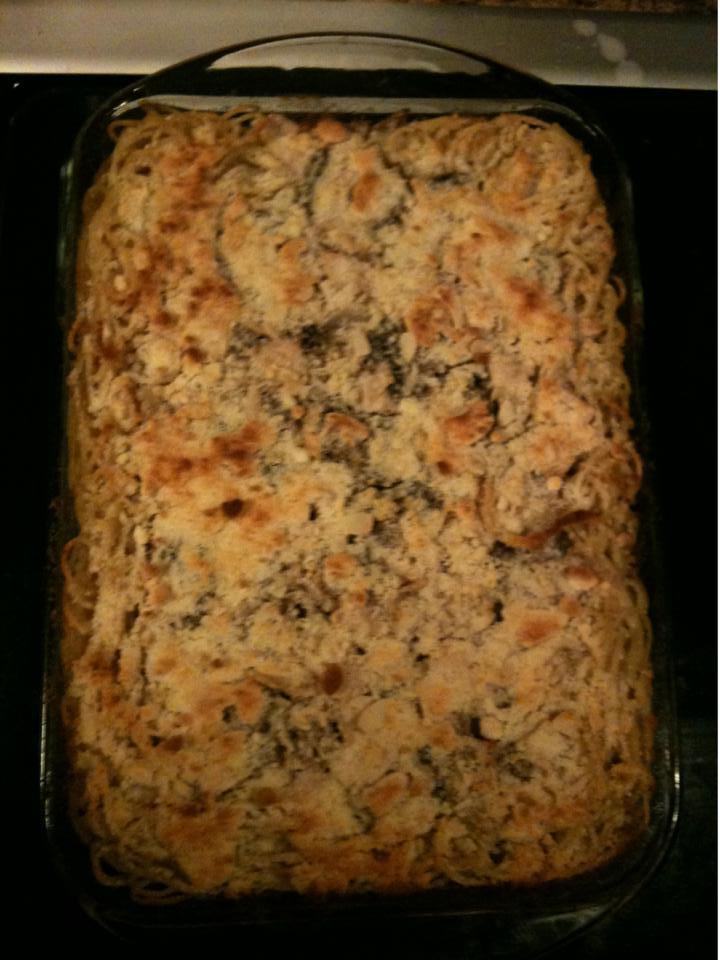 Turkey Tetrazzini is the absolute best thing you can do with leftover holiday turkey. It is my family's favorite meal of the year. This recipe is from my go-to cookbook, Joy of Cooking:
2-3 cups shredded cooked turkey or chicken meat
1/2 lb spaghetti (I usually up it to 1 lb.)
1/2 cup slivered almonds
1/2 lb. mushrooms
1/4 c dry white wine
5 T butter
1 T olive oil
1 med onion diced
1 clove garlic minced
2 T flour
2 c chicken stock
1 cup heavy whipping cream
grated Parmesan cheese
Boil and drain the pasta. Sautee the onions and garlic in 2 T butter + 1 T oilve oil. When the onions are soft add the mushrooms and wine. Put the pasta in a large bowl and add the mushrooms. Make a sauce of the chicken stock remaining butter and flour. Heat until is starts to thicken a bit. remove from heat and add the heated whipping cream. Add half the sauce to the past and mushrooms and the other half the meat. Put the pasta and mushrooms in a greased baking dish. Make a well in the center of the pasta and put the meat in it. Cover the tope with grated Parmesan cheese. Bake in oven at 375 until the cheese begins to brown.
Et voila, Turkey Tetrazzini. Your family will love it but if you serve it more than once a year you will likely be contributing to heart disease 🙂 Serve with a green salad.